Electric Fat Tire Mongoose Bicycle – Oakdale, MN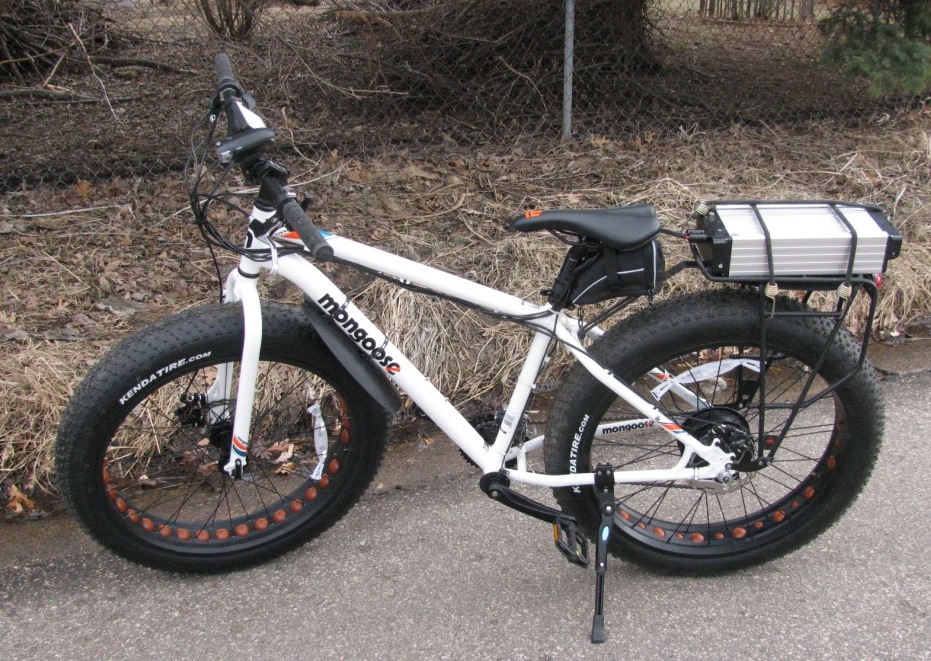 "Doug,
This rear fat tire motor really has power and fast pick up.  I have tried it in soft beach sand and it moves right thru with plenty of speed, it also goes up short but steep grassy hills by my house with no hesitation.  I would highly recommend it.
Thanks Doug for all the information and help."
Craig – Oakdale, MN.
Glad it is working so well for you Craig.  The powerful 52V setup combined with a fat tire makes it a beast!